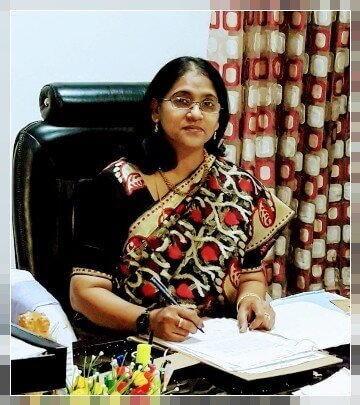 Mary Mamatha Dadala Fulbright scholar (USA), assumed charge as Registrar of SPMVV is a Professor of Sericulture hailing from a family of Educationists. Prof. Mamatha has more than 23 years of teaching and research experience in the areas of Biotechnology, and Genetic Engineering applied to Sericulture, Agriculture and its allied areas and developed multi-disciplinary outlook. Prof. Mamatha established Gene cloning, Gene expression and DNA Barcoding laboratories in the campus. She is a Member of different scientific bodies in India and abroad. She is also a Member of academic bodies of other Universities and an invited speaker to several Seminars and Conferences and published 30+ research papers in reputed journals in National and International (Scopus) journals. She visited several countries Viz., Malaysia, Singapore, Hong Kong, Thailand, Egypt, USA & Canada on various academic and research assignments.
She has received Achievement Award from TDR-WHO-UNESCO (2005), DBT Young Scientist award (2006-2007), twice received National academies research fellowship 2009 & 2010, Fulbright award (USA) (2012-2013) for advanced research at University of California, Davis and Stanford University, California USA and Research Excellence award (2016) from Indus foundation, USA many other research fellowship and grants.
She is Successful in getting research grants to the tune of 156.73 laks from India and abroad and instrumental in getting 3 National and 4 International MoUs signed for the University.