As per National Assessment and Accreditation Council (NAAC) guidelines every accredited institution should establish an Internal Quality Assurance Cell (IQAC) as a post-accreditation quality sustenance measure. Since quality enhancement is a continuous process, the IQAC becomes a part of the institution's system and works towards realization of the goals of quality enhancement and sustenance.
The prime task of the IQAC is to develop a system for conscious, consistent and catalytic improvement in the overall performance of institution.
The Internal Quality Assurance Cell (IQAC) was established in 2003 at Sri Padmavati Mahila Visvavidyalayam.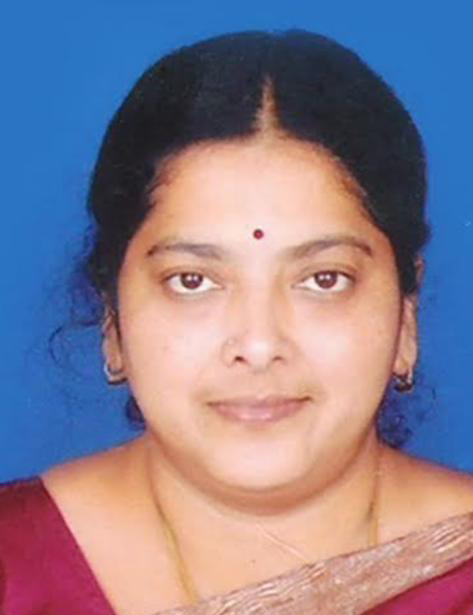 Prof.T. Tripura Sundari
Director
Contributing to women's empowerment and nation building by achieving excellence in education, research and administration of the University.
To develop a sustainable system of continuous, consonant ,catalytic action to strengthen the academic, research and administrative quality performance of the University.
To make administrative sections more efficient by integrating human competence with technological prowess.
To design and implement various strategies to maximise efficiency in all sections and departments in the Institution
To analyse and document the progress achieved by the institution by adopting quality enhancement measures over the years.
To initiate, promote and sustain quality initiatives in academics and administration of the institution
To document performance of sections, departments, staff and students of the Institution for quality improvement
To prepare reports for NAAC, AQAR's and SSR Action taken report of Accreditation, collect and document student, teacher employer and alumni feedback and regularly upload/ report on its activities.
IQAC organises meetings at regular intervals to discuss various quality parameters for achieving excellence in teaching, research and administrative aspects of the Institution
Organises programs for quality improvement and collects and analyses feedback from all stakeholders, faculty members, students, employers and alumni.
Suggests quality enhancement measures to the administrators based on analyses of data collected from stakeholders.
Organises faculty development programs, workshops, webinars and training programs for improving performance of teaching, non-teaching staff and students.
Initiates and conducts several performance enhancement measures in the institution such as Academic and Administrative Audit (AAA).
Conducts ISO audit, Green audit, Energy and environment audits for the Institution.
Participates in scrutiny of applications received for Career Advancement Scheme of teaching staff.
Submitting Annual Quality Assurance Reports (AQAR) to NAAC and preparing SSR for NAAC accreditation.